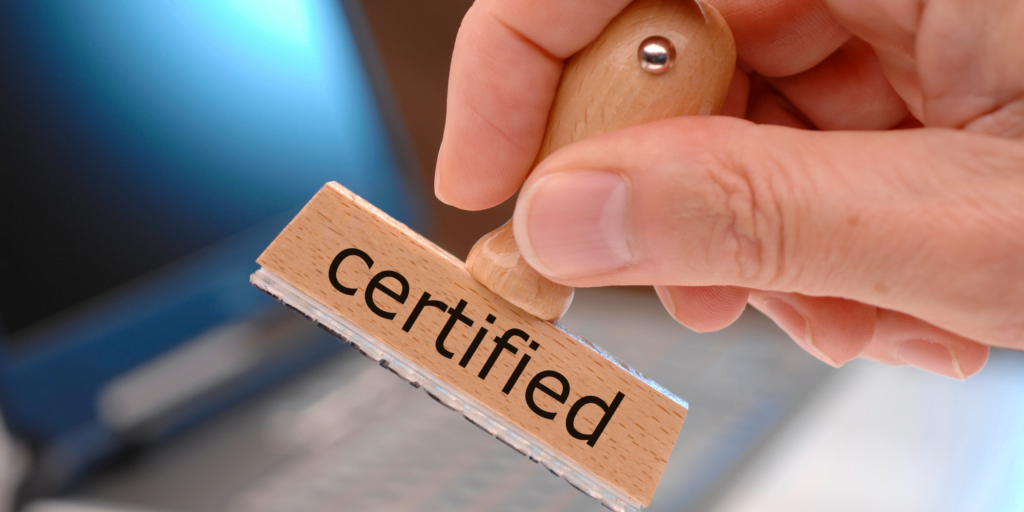 If you are considering becoming an Agile Coach or maybe a Scrum Master, you might be thinking about taking a certification. But are agile certifications friend or foe?
Should you take any agile certification? Do you really have to?
In this post I'm going to take you on a candid ride on the reasons why or why not take agile certifications and then I will walk you through some of the ones that are common for now.
Disclaimer: this will be a long post. I'm weighing in opinions and pros and cons. But I do get it, you might be in a hurry. So here's the structure if you want to jump to a specific session:
🔹Do you need agile certifications?
🔹Types of agile certification
🔹Not all institutions are great
🔹Scrum Master certification
🔹Agile coaching certification
🔹Other certifications
🔹Do agile certifications help you get jobs in the agile space?
🔹Success comes with experience
🔹Not all knowledge is certifiable
🔹Agile Certifications: friend or foe?
Rather listen or watch? Youtube for ya!
If you prefer to read, keep scrolling.
You don't have to take any agile certification to be successful in agile in any possible role. And I'm not just saying it.
While I do hold agile certifications (well, some expired), let me tell you: I was an agile developer without any agile certification. I became a scrum master before I had ANY scrum certification, let alone scrum master certification. I became an agile coach before having ANY agile coaching certification.
Certifications, especially today in 2022, do NOT all equal knowledge. In fact, there is a market that's being called out by serious practitioners as the certification mill. Flash courses that give you one of the coveted names such as product owner or especially Scrum Master in two days, but actually do not give you solid knowledge.
Having coached and taught people in the agile space for over 7 years now, I know of successful managers, Scrum Master and Agile coaches that don't have a single agile certification.
What you need to succeed in agile is agile knowledge. And some of that comes from teaching but a lot of that can only come from practice.
Having said that, I'm going to explore with you some of the famous certifications of the moment and let's dive into are they worth it or not. Remember this is 2022 (and in a few years I'll revisit this post) and the information here reflects that.
And like I said in the beginning, I am assuming you are looking for a position or training in skills to succeed as a Scrum Master, Agile coach or some sort of agile manager. So, I'm only covering certifications in this space.
You should know that there are certifications that attest your expertise and help you develop your skills, and there are certifications that just level the playing field (the ones every other person has and quite honestly mean nothing).
Most agile certifications these days come from courses that you take in one or two days. Therefore, they CANNOT mean you know that stuff. They only mean you are just introduced to the topic, whatever the topic is. I think it would be fair if all of them were known as "certified basics of <topic>".
But they are not called that. They leave the impression to you and to the market that because you did a course you will now be totally capable of doing certain interventions. And while that might be impressive to some employers, it will not necessarily make your life easier. Knowing how to use what you learned, putting it into context, is what will make all the difference.
How do you differentiate between the ones that grow your skills and the ones that give you quick knowledge? It's very simple. Time. Length. Duration.
Some certifications take a longer time to take. That's because those are actually learning programs that incidentally give you a badge. You will spend a month or more with your teacher or mentor and your classmates and meetup several times. Apply what you learn, come back and report from the field. And be assessed in your learning.
And the interesting thing? They usually cost similar, the agile certifications that give you scrum or agile coaching skills and the actual learning programs.
So for agile certifications where you come out really confident in your skills I will always recommend that you take cohort-based approaches.
I also want to bring your attention to this. There are many providers depending on whether you are looking to become a Scrum Master or an Agile Coach.
Look for those that are reputably known by their knowledge and contributions to the community. Not the ones that necessarily show up on the first page of Google!
What do I mean by that?
Some providers are just not as knowledgeable. Some might be knowledgeable in other areas, but not necessarily your stopping shop for all things agile coaching.
Here are some examples.
I wouldn't do agile courses with IBM, for example. Why? Aren't they reputable? Indeed, they are a fantastic organization that understands technology. But none of that warrants them any agile knowledge. IBM is not recognized among agile peers across the globe as a place where you further your agile knowledge. But they do offer agile certifications and training.
I am not saying IBM does not hire professionals that are amazing in their agile knowledge and experience. But they don't have experience as an organization conducting agile projects and evolving the state of agile globally. So chances are your training can be hit or miss.
I would say the same for PMI. They are a fantastic organization, but they are not known as having advanced the state of agile anywhere. They are very reputable in Project Management. In any case, they at least don't offer courses on things like scrum master or agile coaching. They stick to their lane of project management, where they are quite reputable.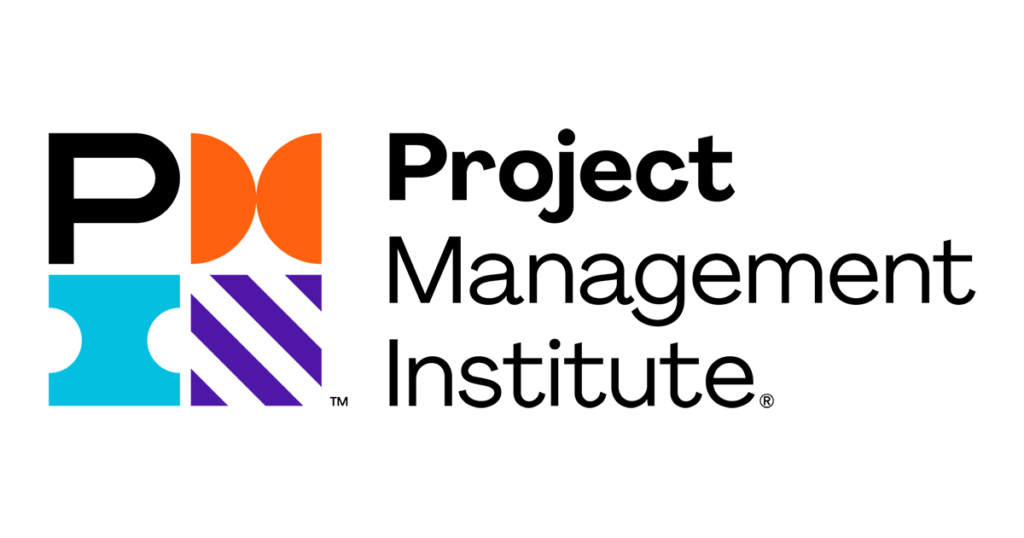 I'm looking at the impact of the organization in the agile scene. And I'll repeat: these are great organizations that contributed to society. Yet, let's face it: it's not because you make great tacos that you know how to make great lasagna. You know what I'm saying?
Another I would not recommend is ScrumStudy, but for a different reason. I did not know them until 2021 and in 2022 they invited me to become a partner. When I started to look into details, I noticed they offer great support and a great platform for both students and teachers.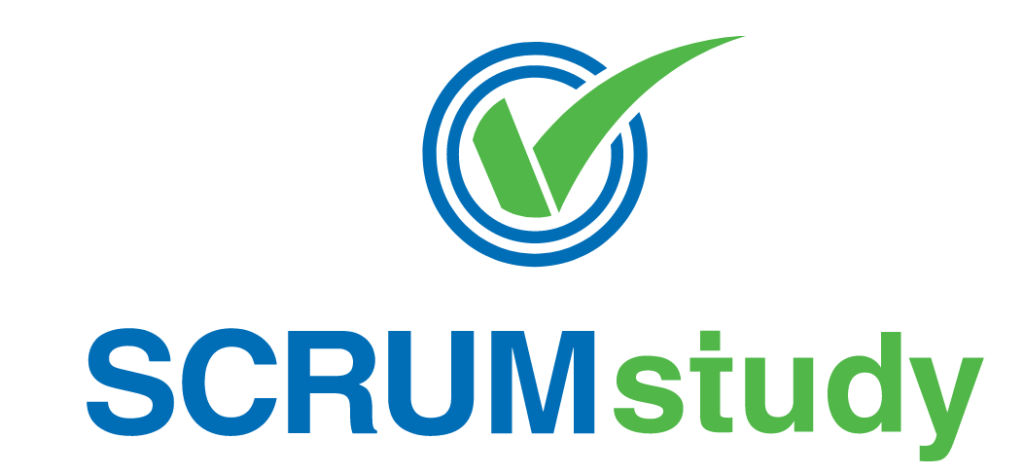 The problem… is that they teach wrong things about agile and scrum and I'll show you on the next sections. I'm not sure how they became that big, but what I am sure is that they teach wrong or outdated stuff about scrum as of 2022.
So be mindful of the reputation and knowledge of organizations when you search for certifications. While I believe none of these organizations are ill-intended, in my opinion as a practitioner, they are out of their league.
Now onto the certifications themselves.
Now, if you want to become a certified Scrum Master certifications would you take? Well, it depends on your reasons to get certified.
There are so many providers out there!
In fact, one problem with so much Scrum training these days is that Scrum was invented by Ken Schwaber and Jeff Sutherland. Two people. And they do not run the same organization for scrum training and certification. Should you go with Ken (Scrum.org?) or with Jeff (Scrum Inc)? Or should you take other organizations such as Agile Alliance and Scrum Alliance? There are many places certifying you on scrum!
Let's look at some of the most discussed certifications for scrum master.
Remember what I said earlier?
Don't do ScrumStudy certifications, as they don't reflect accurate Scrum knowledge. As simple as that. They give you wrong knowledge. They also add a lot of complexity to Scrum.
As of today, they have a SBOK (scrum body of knowledge) that contains 148 pages, where the scrum guide, the official source for Scrum, has 13 pages. It makes you think.
They will give you information that was somewhat common practice for Scrum teams and Scrum Masters… back in 2012 and earlier! Scrum has evolved a long way since and many of the techniques in there are obsolete.
Here's one example of inaccuracy they present:
"Scrum Team presents the deliverables of the current Sprint to the Product Owner. The Product Owner reviews the product (or product increment) against the agreed Acceptance Criteria and either accepts or rejects the completed User Stories."

SBOK 2022
The sprint review is for the scrum team to seek feedback outside of the team. And the Product Owner is part of the Scrum team and I do hope they have seen the stories way before the sprint review!
I will tell you this: many organizations these days like the model your agile certifications expire, so you have to pay to keep you your badge. I did some great CSM training with folks from Scrum Alliance back ten years ago. That being said… it was a lot about backlog management and inner mechanics of scrum. And very little focus on how to become a facilitator, a coach and how to communicate with people.
In my opinion, you can learn scrum and technicalities quickly by reading the scrum guide or a great scrum book and by practising it.
What you need as a scrum master is to learn and to progress in your human skills and servant leadership. Basically, being an agile coach that is specialized in scrum, if you will.
Scrum Alliance is respectable and offers you a path that starts with the CSM, but the path you take with them is getting certified in a few days and renewing your certification by paying every two years or taking more courses. It is not an inherently bad thing. It is just something to be aware.
If you are to pick one certification as a Scrum Master I honestly recommend doing the PSM line (professional scrum masters), with Scrum.org trainers. It goes PSM I, PSM II and PSM III.
PSM I means you understand the basics of scrum. PSM II means you hold a solid knowledge as a scrum master. PSM III means you are so good, a fantastic Scrum Master and can even quality for becoming a professional scrum trainer. I mean, the people that come from here are folks like Barry Overreem, to show an example of professional quality.
Why I recommend this one
👉 You don't need to do a full course. You take an exam instead. You can pay from 150$ USD to 500$ USD (depending on PSM I, II) and submit yourself to the process, showing knowledge. If you have been running scrum for some time you will be able to pass the exams. If you are just cramming, you may not. For the final level, PSM III you work for a few months with a panel to demonstrate your in-depth knowledge.
👉 You keep your certifications forever. Seriously, Scrum changes only every so many years and the most important skills for scrum masters are human skills anyway. You can hardly think they expire! So, I like this integrity here.
👉 You can do training if you so wish, and the trainers are highly recognized in the industry.
👉 Ken Schwaber, co-creator of scrum, also created both Scrum Alliance and Agile Alliance. He eventually left them and founded Scrum.org to run away from the certification mills of "do a one-day course and call yourself a master".
Will you find a job with this certification? You sure will.
However, SAFe is not a great model for agility. It's a very constrained, hierarchical, and complex framework. Agility in general is about simplifying to handle complexity; about autonomy of teams and great levels of transparency.
Yet, here is the simplest implementation of safe you can have in your organization.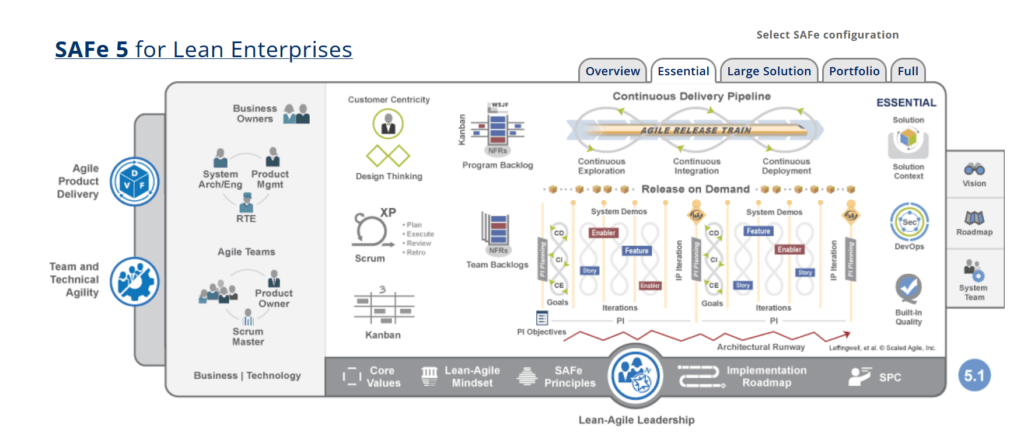 There are many contradictions in SAFe, one of the easy ones to spot is the focus on plans and processes. Not to mention as a Scrum Master in SAFe you are confined in a team and the teams are rather disempowered.
Finally, like in many other agile certifications, SAFe courses in my experience don't focus on building your servant leaders kills. They will focus on the (complicated) mechanics of SAFe.
Do it at your own choice and know that all SAFe certifications expire after some time.
Now let's consider you want to get an agile coaching certification.
The role and notion of agile coaching gained traction with Lyssa Adkins, who co-founded the agile coaching institute a decade ago and wrote an amazing book on the topic. She the later lent her knowledge and experience and associated with other folks to create a community-owned framework, the Agile Coaching Framework.
The creators of the agile coaching framework are active contributors to the organization. They are contributors to this day the very agile coaching certifications. That's why I decided on this organization to be certified AND to certify other agile coaches.
That's right, I say that as someone who delivers an agile coaching program. I'm proud of it and all my alumni and community rave about my program. ICP-ACC is for an agile coach what a PSM III is for a Scrum Master, in my opinion. And like I said before, look for programs offering this agile certification, not flash courses. In programs you spend weeks together to sharpen and showcase your skills.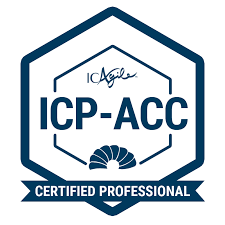 Why I recommend this certification:
👉 They are framework-neutral, not worrying about Scrum or Kanban, but looking at agile principles applied.
👉 It was crafted by the creators of the agile coaching framework, who contribute to it to this day.
👉 It doesn't expire, since it's based on human skills of coaching, facilitation, conflict navigation, etc.
👉 It is all experiential; you get evaluated by expert coaches and you have to engage in activities where you demonstrate your coaching and facilitation and teaching skills.
👉 You must have demonstrable agile practitioner knowledge prior to applying for this certification, but no other certification required. This is not an entry-level certification. But then again, I don't see how an agile coach can be entry-level.
It is interesting that a place with the name scrum alliance offers agile coaching training, because agile coaching goes way beyond scrum. In fact, agile coaches do not have to know Scrum. However, they do have an interesting curriculum.
To achieve this certification they require you:
👉To know scrum.
👉 To have coached for one thousand hours in the past two years. That means you are a coach before you become one.
👉To show ICF level coaching skills. ICF is the most globally respected professional coaching organization worldwide.
👉You do have to apply as a candidate for the certification, not just do a course, which makes it rare. It's more a process to take, like the PSM III as well.
What I dislike:
👎 Like many certifications these days, they require you to take the prior scrum alliance certifications, which expire.
👎The agile coaching certification itself will expire every two years.
While personally I have not met anyone that hold this certification (CTC) and maybe there are differences of their implication in different countries, this is a solid, respected organization in scrum for sure.
In my personal opinion while great knowledge to have, Kanban or Project Management certifications are not needed.
Remember this post is aimed at Agile Coaches and Scrum Masters.
I'll repeat: it's great to have the knowledge of Kanban, for example, but not necessarily a certification. And these certifications do cost a pretty penny, so I'll leave to you to make a decision here.
Tricky question.
My answer is: they can.
However, in the current moment of the market I see so many people with basic or entry-level Scrum Master certifications that I'd say… they don't count. They don't mean that much. You and everybody else will hold a PSM I or a CSM or something else you can pay for in a two-day course or cram in a week. It might seem harsh, but it's true.
Can they open the doors at some companies?
Yes, because so many HR people would not know what they mean, which is a sad reality. So, if you decide to take those entry-level certifications just to level-set with others, I will say the cheaper the better for your own sake.
I will also mention when I was employee and was responsible for assessing candidates to join the team, I was never looking at certifications and I know many of my peers are like me. We look for experience and energy and knowledge. That shows up on how you write your resume. And that certainly shines in an interview.
I will say this: certifications that really can make a difference, are those that can attest not only your knowledge, but your experience to experts in the field, something which cannot just be paid for. You have a process to go through. And prime examples are ICP-ACC for agile coaching or PSM III for a scrum master.
But I will also say, as someone who became "the thing" before I got "the badge": get coaching or mentoring. On the job or with private teachers, even if they are not giving you a paper that says you are a Scrum Master, or an Agile coach or an agile manager. After all, are you interested in the knowledge or in the paper? It is disheartening for everybody to arrive with credentials that you cannot sustain in your daily job. And I feel that's the disservice the "quick certification mill" do to people.
Get into communities of practice and PRACTICE and experiment and ask others. If you are looking to become an Agile Coach or Scrum Master, you will be then helping people to practice and experiment with agile. You will need knowledge, experience, and perspective. So, you better know it from the trenches! In the flesh!
Join our newsletter in the bottom of the page and be the first to know when we do our agile LABs, where we practice agility in a virtual setting! Or join any other virtual or in-person community. Be invested in the practice of it. That's how you quickly grow your skills.
And last but not least, consider taking courses on specific non-agile topics, such as non-violent communication or visual facilitation. Not all amazing mentors and teachers are out there giving certified courses and much knowledge is not actually certifiable. Still, valuable resources for you to hone in on your skills.
It is possible that you are not feeling what I am saying. I get it! You are in a hurry to start your journey. Then go for it! Starting the journey doesn't require certifications. But to be a good Scrum Master or Agile coach? It does take time.
There are no shortcuts. Scrum Master and Agile Coach are leadership roles. The set of skills you learn and display need time to settle. And that's why, instead of feeling discouraged, start growing them now!
I personally love reading, taking courses, being part of communities and I used all of these in many different moments to catapult my personal growth. Books cost less than courses though. So, I'm always mindful of that. But if you can spend money in a ton of courses and certifications, why not?
Just remember you still have to find the spaces to practice: teams, communities. Certifications and no practice mean knowledge you don't apply. There can be no growth in such context.
In this post I gave you my honest opinion based on my journey and my knowledge about agile certifications for Agile coach and Scrum Master, which are paths I took myself. I know it was long. I wanted to give you a thorough opinion!
Now over to you. What do you think is true for you? Are agile certifications a friend or a foe?